Current
news
New California guidelines hold promise for arts fundraising galas in San Francisco. Read more here.
The Alabama Symphony Orchestra Musicians are thrilled to share their brand new website and inaugural newsletter issue! Click here to view and subscribe.
New York Philharmonic gives first concert with an audience in 13 months. Read more here.
Click here to read the 10 Reasons to Support the Arts in 2021 from Americans for the Arts.
Click here to read ICSOM's full statement of support for the Metropolitan Opera Orchestra musicians.
Click here to read Kevin Case's Immunizing our Orchestras: Vaccine Mandates and the Law.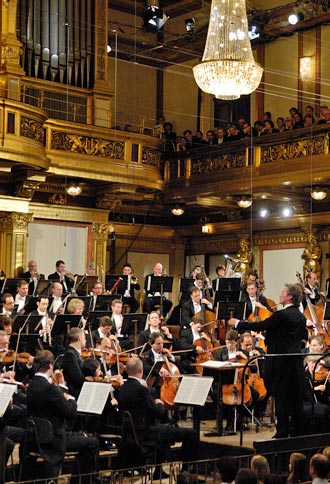 Vienna Musikverein
Photo credit: Roger Mastroianni
Of continuing
interest
COVID-19 ICSOM Orchestra CBA Status Survey results are available with login here.
Click here to view a list of resources for ICSOM musicians during the COVID-19 crisis.
Click here for updated details about the ICSOM's Emergency Relief Fund (ERF).
Bruce Ridge authors book on ICSOM. Read more here.
The ICSOM Directory is now searchable online. Current and Emeritus members must sign in to access this service, which can be found under the REFERENCE tab, or click here.
Pension Fund Information:
Register on the AFM-EPF website "Participant Portal" to access your Pension Fund information. For assistance call the Fund Office at 1-800-833-8065, x1295. Visit website.